Album Review:
Clarence Clarity - No Now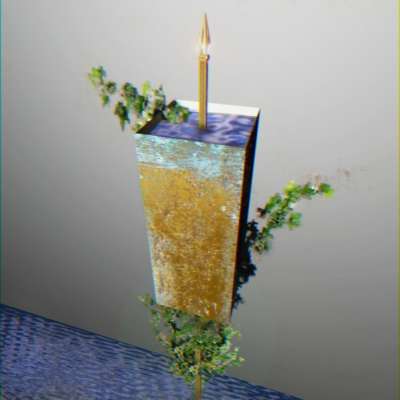 'No Now' will polarise opinions: it's loud, busy, sublime and uncompromising.
Label: Bella Union
Released: 2nd March 2015
Clarence Clarity is "ready to die"; so says his note shared alongside the debut album 'No Now'. Notorious B.I.G. elegy aside, he also claims to be omnipotent on his SoundCloud, which sounds like intense stuff before clicking play. Once you've listened to 'Those Who Can't, Cheat and 'Meadow Hopping, Traffic Stopping, Death Splash', the impression you get with Clarence Clarity (a misnomer) that "uneasy lies the head that wears a crown". 'Not Now' is fully loaded, but more in a sonic sense than a philosophical one.
'Will To Believe' is an ideal introduction to what has previously been heard from Clarity. It's the first real "song" on the album, which is a word used lightly once 'No Now' has been fully digested. That's the crux of the matter: rather than songs making an album, it's a concept album of fragments pieced together. Think of it as a less refined Jai Paul, where a hybrid of funk, soul, crude humour and Eastern sounds are shot through a pump-action shotgun. Just when you think he's running out of bullets, the reload 'Bloodbarf' is another red herring, a 90s pop-R&B throwback that is the missing link for all the action. 'Off The Grind' is an example where there's an appropriate title. From then on, there's never a dull moment as he coasts convention, dragging his mind through a game of paintball of abstract thoughts.
Depending on taste, 'No Now' will polarise opinions. It's loud, busy, sublime and uncompromising - all of which have a negative or positive connotations given what side of the fence you're on. Not since Late of the Pier's 'Fantasy Black Channel' has there been something in the same scope or executed so confidently on a debut. If they are his closest contemporaries, then it shows that Clarence Clarity is currently without an equal.